WPS Community Foundation is a charitable organization providing education and options for renewable energy. Established as a nonprofit educational foundation, this charitable 501(c)3 corporation granted tax-exempt status by the Internal Revenue Service in 1996. The foundation's primary responsibility is administering the SolarWise® for Schools program.
All donations to the SolarWise for Schools program are remitted directly to WPS Community Foundation. These donations are tax-deductible. Solar-electric systems are purchased by WPS Community Foundation and donated to schools immediately after installation. SolarWise for Schools' mission is to:
Educate students and the public about the benefits of renewable energy
Expand the use of renewable energy in local communities
Improve the environment
Wisconsin Public Service Foundation is led by Larry Borgard, President; Chuck Cloninger, Vice President; John Wilde, Treasurer; Jodi Caro, Secretary and Assistant Treasurer; Dane Allen, Assistant Secretary; and Bill Laakso, Director.
The board of directors meets annually.
---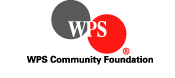 ---
---