Wisconsin Public Service Foundation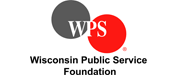 Wisconsin Public Service Foundation is a private, charitable foundation that supports charities and organizations in need of financial assistance. The foundation, incorporated in 1964, is funded by shareholders of our parent company, not by our electric and gas customers.
Through direct grants, scholarships and employee Matching Gifts and Dollars for Doers programs, Wisconsin Public Service Foundation actively supports the quality of life in the communities we serve. The foundation provides nearly $1.2 million annually in contributions to programs in the following areas:
Arts & Culture
Community & Neighborhood Development
Education
Human Services & Health
Environment
WPS Community Foundation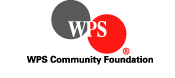 WPS Community Foundation is a charitable organization providing education about, and options for, renewable energy.
Established as a nonprofit educational foundation, WPS Community Foundation's primary responsibility is administering the SolarWise® for Schools program. SolarWise for Schools' mission is to:
Educate students and the public about the benefits of renewable energy
Expand the use of renewable energy in local communities
Improve the environment
---